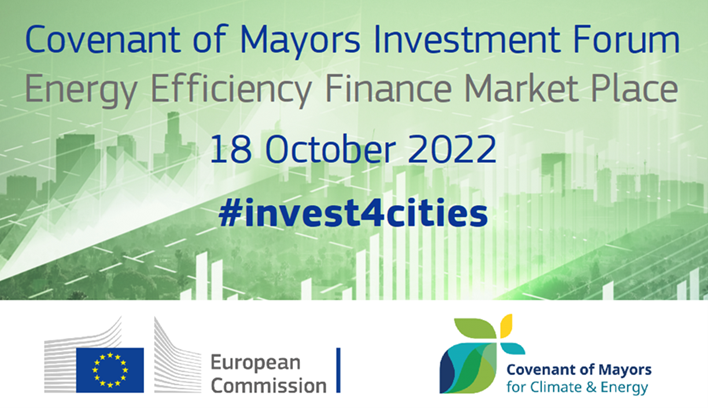 The Covenant of Mayors Investment Forum – Energy Efficiency Finance Market Place will be organised in Brussel (Belgium) on 18th October 2022.
INVENIAM, Spanish partner of INCUBIS will also take part in the event disseminating the project.
The event brings together cities, industry, and financial institutions aiming in exchange of good practices and great solutions to common challenges. Projects will present their successful and pioneering initiatives, for example, in encouraging change at local level, financing energy efficiency in the public and private sector, and boosting investments in home renovation.
There will be plenary session during the conference, where high-level representatives from the European Commission, cities and investment community will participate, what gives great opportunity for networking.
Registration for the conference is now open.