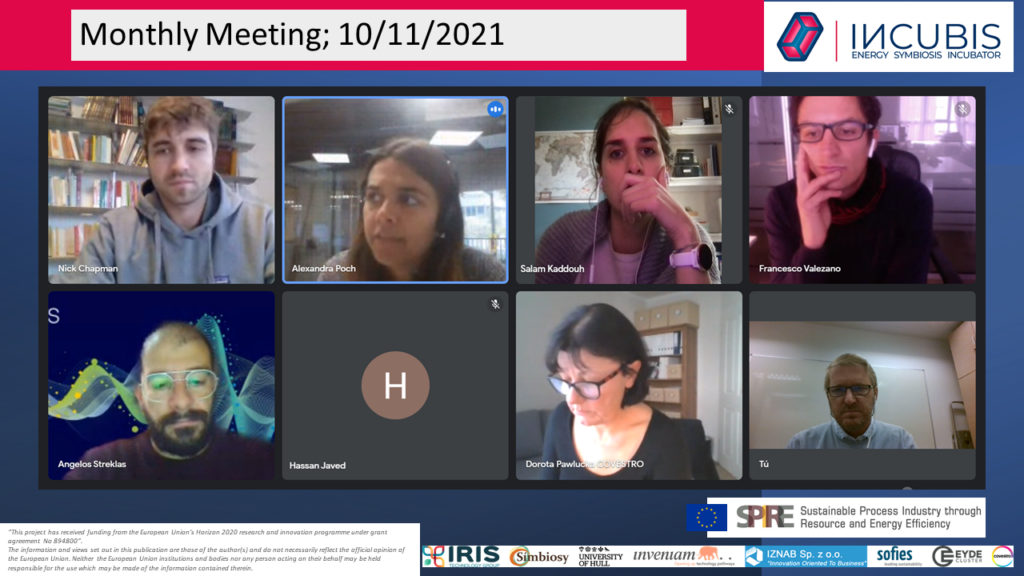 Today (10.11.2021) has been performed monthly (November 2021) interim meeting, in terms of the progress achived in last month (October), and future plans and commitment for month of November 2021.
Brief conversation has been performed on the Framework and Implementations of Industrial Symbiosis (IS) and Energy Cooperation in five (5) regional Incubators, presented in the INCUBIS. Discussion has covered also the aspects of guide on financing and de-risking energy symbiosis, as well as energy symbiosis good practices.
Moreover, the dissemination and communication activities by the INCUBIS as a whole project has been presented, and particular engagement of project partners in relevant activities as well. The future plans has been discussed also. Exploitation of the project outputs has been briefly mentioned and discussed.